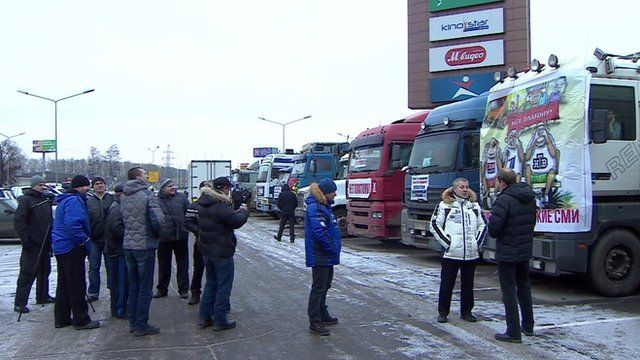 Video
Russia's truckers protest over new levy
A new road tax which introduced last month in Russia has led to protests by long distance lorry drivers all over the country.
The levy requires large vehicles to pay additional tax for every kilometre they drive - the government says this is needed to repair the damage caused to roads by these vehicles.
The drivers say that they pay enough tax already and this extra toll will mean they would not make any profit and that the cost of food and other goods will increase as a result.
The BBC's Richard Galpin has been to one of their protest camps on the outskirts of Moscow.
Go to next video: Russian driver's lucky escape