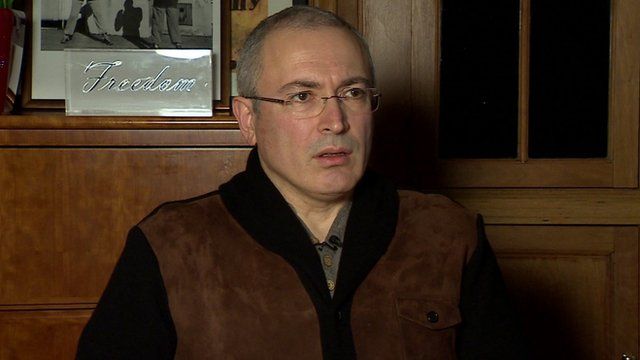 Video
Khodorkovsky: 'There will be regime change in Russia'
The former Russian oligarch, Mikhail Khodorkovsky, has dismissed as "politically motivated" an arrest warrant issued against him over a murder 20 years ago.
Russian police accuse the former head of the now bankrupt Yukos oil company of ordering the killing of the mayor of a Siberian town.
Mr Khodorkovsky, who now lives in exile in the UK, denies the charges, and said that the decision to issue the arrest warrant meant there was no chance of any compromise with Moscow.
In an exclusive BBC interview, he told Richard Galpin that it was clear that President Putin saw him as a threat.
Go to next video: Khodorkovsky warns on Russia sanctions