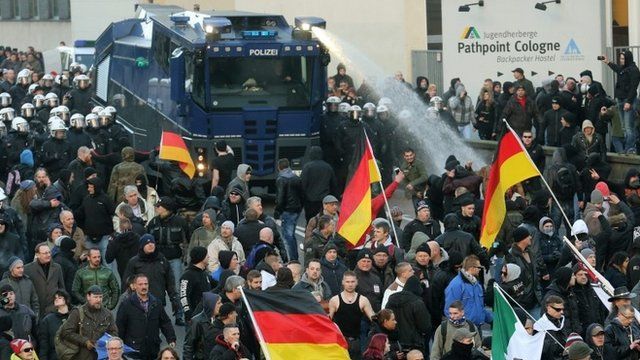 Video
Cologne: Water cannon used at protests after New Year sex attacks
German police have used water cannon to disperse anti-immigrant protesters in Cologne.
Officials said the far-right Pegida demonstrators had been throwing missiles at the police, and refusing orders to pull back.
Counter-demonstrations were held by feminist groups over violence against women in the city, and left-wing anti-Pegida opponents.
The demonstrations come after a string of sexual attacks on New Year's Eve, which shocked the country, and were said to be carried out by men of North African and Arab appearance.
Anna Holligan reports from the scene of the demonstrations
Go to next video: Views of Pegida and anti-racism marchers