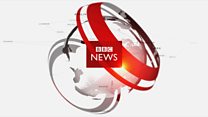 Video
Why I'm the only abortion doctor
Abortion within 90 days of pregnancy has been legal in Italy for almost four decades.
But in this strongly Catholic country, most doctors who could perform them are conscientious objectors.
Some women have to drive hundreds of kilometres to find a doctor willing to carry out the procedure.
It means that obstetricians willing to perform abortions end up doing hundreds of every year.
BBC News spoke to the only non-objector in the entire region of Molise.
This video has been optimised for mobile viewing on the BBC News app. The BBC News app is available from the Apple App Store for iPhone and Google Play Store for Android.