Media player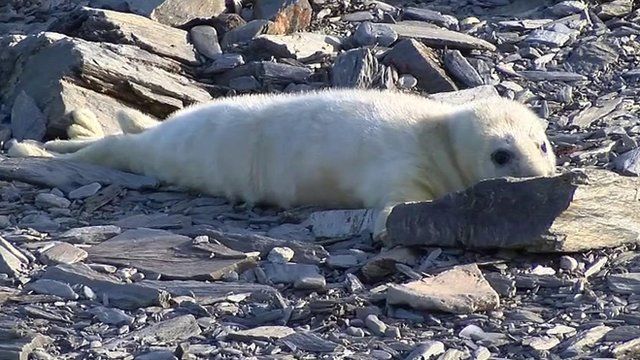 Media playback is unsupported on your device
Video
'Bumper year' for Calf of Man seal pups
About 60 seal pups have been born on the Calf of Man this year, according to the Manx Wildlife Trust (MWT).
Marine officer Lara Howe said it has been a "bumper year" for seal births - with 55 already born since September.
All births are recorded by volunteers as part of MWT's annual survey.
While seals are born snowy white, in just a few weeks' time they will shed this coat, be fattened up on their mother's milk, weaned and then left to fend for themselves.
The Calf of Man is approximately one square mile in size, and has been a bird observatory since 1959.