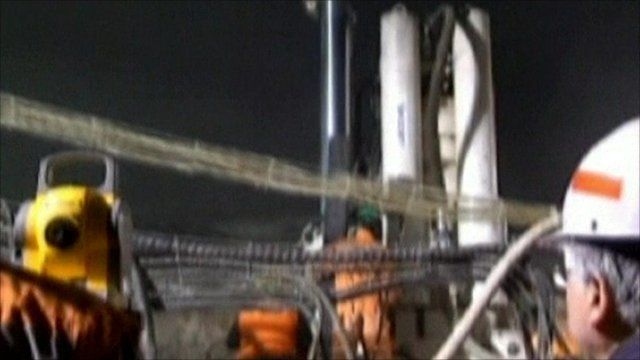 Video
Drilling work starts on Chile mine rescue shaft
Engineers in Chile have begun drilling a rescue shaft in an attempt to eventually free 33 men trapped in a collapsed mine.
The miners have been stuck 700m (2,300ft) underground for the past three weeks.
Officials say it could take up to four months for the tunnel to be completed and the men to be winched out.
Workers above ground cheered as the drilling began on the rescue shaft.
Go to next video: Flags out for Chile miners at 'Camp Hope'