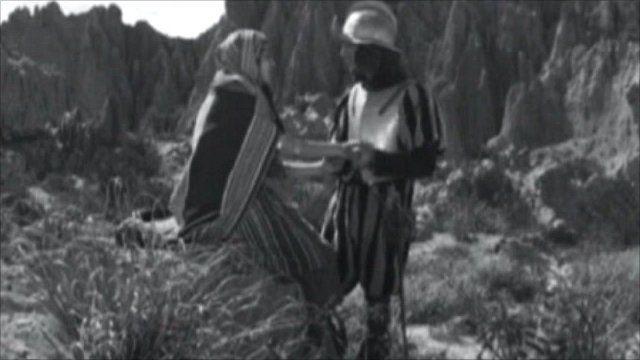 Video
Treasure of Bolivian cinema restored
The only known surviving work from Bolivia's silent-film era has been restored after being found in the basement of a La Paz home.
Set during the Spanish conquest of Bolivia, the black-and-white film, by Jose Maria Velasco Maidana, tells the story of an Inca princess who falls in love with a Spanish captain.
Eighty years after it was made, and after more than a decade of careful restoration, Wara Wara is now once again being shown to the public.
This is the trailer for the film as restored by Cinemateca Boliviana, a private foundation which is entrusted by the government with rescuing, preserving and safeguarding the country's film heritage.
Go to next video: Iran vs Bolivia: Leaders' footy match