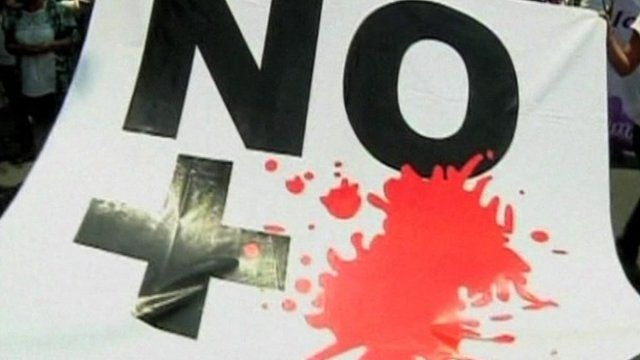 Video
Mexico's drugs war: What you need to know
Mexican President Felipe Calderon launched a crackdown on drug cartels in the country in December 2006.
More than 50,000 troops and federal police are actively involved.
But five years on, the total number of deaths in drug-related crimes has topped 40,000, and the violence has spread to some previously unaffected regions.
While 80% of the population supports the use of the military against the cartels, frustrations are growing and recent street protests have demanded a change in strategy.
BBC Mundo's Mexico correspondent Ignacio de los Reyes explains the key points about the country's drugs war.
Go to next video: Mexico drugs war: Inside Veracruz