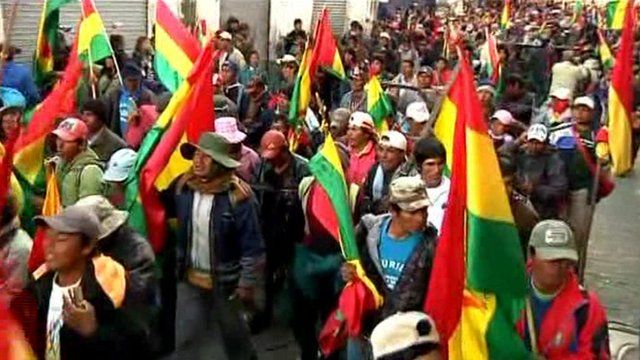 Video
Bolivia protest revives Amazon road row
Hundreds of protesters have arrived in Bolivia's main city, La Paz, to demand the government resume the construction of a controversial road through an Amazon reserve.
President Evo Morales cancelled the project last year after a similar protest march by indigenous tribes.
They said the road would destroy their rainforest homeland.
But other communities say the highway would bring much-needed economic development to the Bolivian Amazon.
Peter Biles reports.