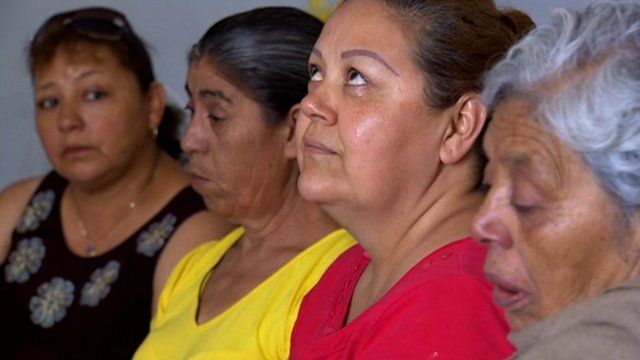 Video
Grief and economic growth in Mexico's 'deadliest city'
The people of Mexico go to the polls this weekend amid signs of a historic shift in the way the country fights its war on drugs.
For the past five years the Mexican army has taken the lead in trying to stop the multi-billion dollar cocaine trade.
But drug violence has cost 55,000 lives. Now, leading candidates for the presidency have pledged to withdraw the soldiers, as Mexico seeks to build on a strong economic performance.
The BBC's Steve Kingstone reports from Ciudad Juarez.
Interviewees in this news report include Toby Spoon, vice president of Tecma, who told the BBC that Mexico was now cost competitive with China, and Vicente Fox, former President of Mexico
Go to next video: Playing music to escape Mexico murders