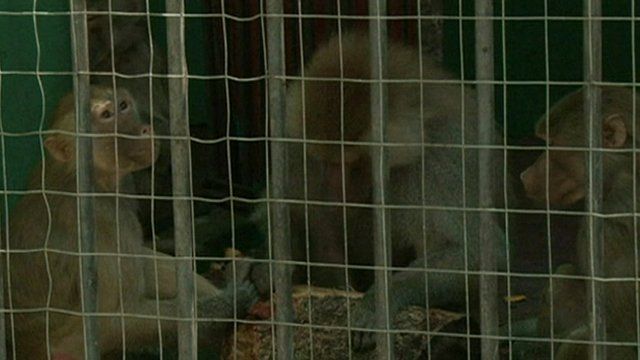 Video
Uruguay zoo cages to be renovated
The history of one of the oldest zoos in Latin America is steeped in controversy.
The cramped Victorian-style cages at the Villa Dolores zoo in the Uruguayan capital Montevideo have been criticized by animal-rights activists and are a throwback to the time when there was a circus inside the zoo.
However, Montevideo authorities have announced a large renovation project, which will replace older cages with bigger and more modern ones.
Iracema Sodre reports.
Go to next video: Baby tapir given 'mouth-to-snout'