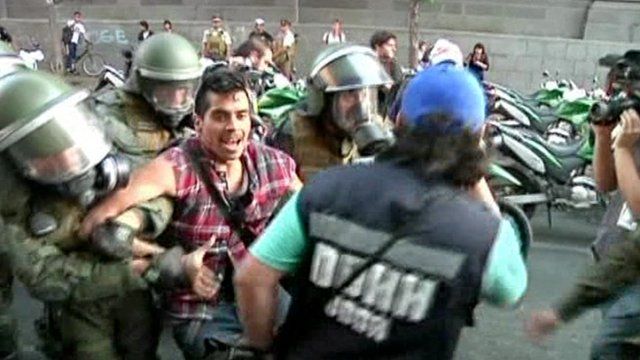 Video
Police use water cannons against protesters in Chile
Police in the Chilean capital Santiago have used water cannons to disperse fishermen and students, who joined forces to protest against a new fish quota.
Critics say the new law gives preferential treatment to big fishing companies at the expense of local fishermen.
Chile's government insists the new law permits better regulation of the country's fishing industry.
Chile has more than 4,000 km of coastline and the fishing industry nets billions of dollars for the country each year.
Liliet Heredero reports.
Go to next video: Rebuilding lives after Chilean quake