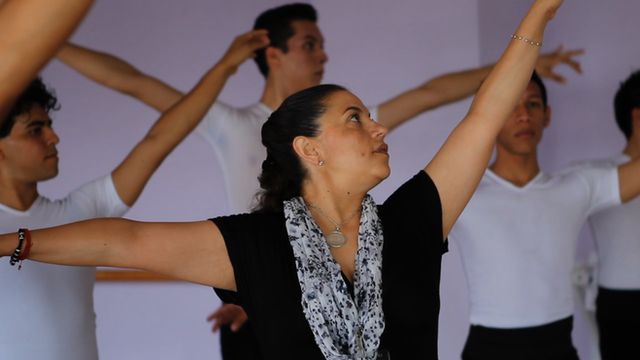 Video
Mexican boys defy macho society to learn ballet
If you think of ballet in Latin America, the chances are you will think of Cuba, with its Soviet-inspired system of ballet training for young children or the work of stars like Carlos Acosta.
But just across the Caribbean Sea, in Mexico, classical dance is going through something of a boom of its own.
In a country well known for its deeply-ingrained machismo, a group of pioneering young male ballet dancers have been tackling the country's traditional values as they learn to dance.
Ivonne Robles Gil has played a major role in breaking down ingrained ideas about traditional male roles by training more than 50 young men in classical dance.
Ms Gil and one of her students spoke to BBC News about the challenges young Mexican men face in learning to dance for the ballet.
Go to next video: Cuba's amazing dancing triplets