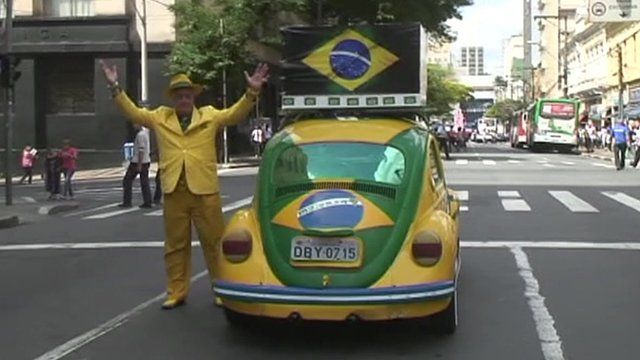 Video
Man who eats, sleeps and dresses Brazilian football
With just over two months to go before the World Cup kicks off, Brazilians are starting to get ready for the inevitable football fever.
One fan more than others.
Lawyer Nelson Paviotti is so passionate about Brazil he only dresses in clothes sporting Brazil's national colours - and even the food he eats at home has to be green and yellow.
BBC Brasil's Luis Kawaguti reports.
Go to next video: Brazil lost World Cup 'off the pitch'