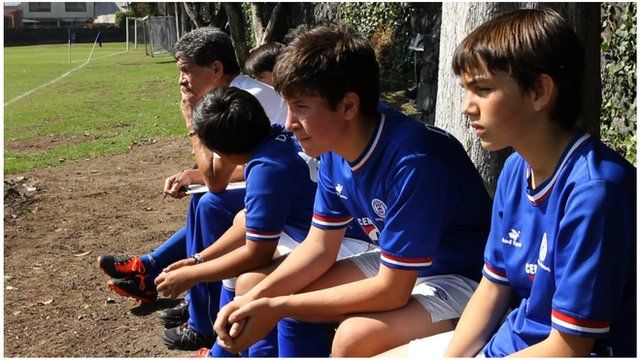 Video
Why Mexico's world-beating boys fail as World Cup men
There's a short list of favourites to win football's World Cup this year: Spain, Germany, Argentina and host-country Brazil.
One team that's never mentioned is Mexico. It's curious, considering the Mexicans have done exceedingly well in international tournaments in recent years.
But those triumphs came at the youth level - the under-17 World Cups in 2005 and 2011, as well as the London Olympics in 2012.
Jason Margolis of PRI's The World - a co-production with the BBC - went to Mexico City to explore why the Mexicans always seem to falter when the boys grow up and become men.
Filmed and edited by Deborah Bonello
Go to next video: Spanish football fan's Brazil quest