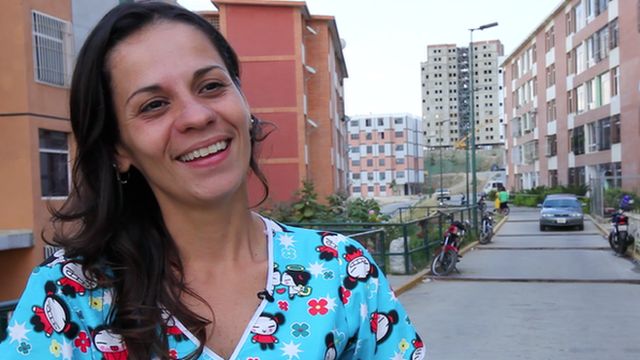 Video
Venezuela's utopian socialist city
This year has seen strong anti-government protests in Venezuela.
Since early February protesters have taken to the streets protesting against high inflation rates and shortages of food staples.
But for a large part of the population, the government remains popular.
One of the places where the support is strongest is the city of Ciudad Caribia.
The city was conceived as a utopian socialist community by the late president Hugo Chavez.
It was built to plans he drew up himself, and was handed over to the thousands made homeless by the floods of 2010.
One of its residents, Margarita Fornica showed BBC News around the city and spoke about the difference it had made to her family.
Video production: Irene Caselli and Claudia Jardim
Go to next video: Violence on Venezuelan streets