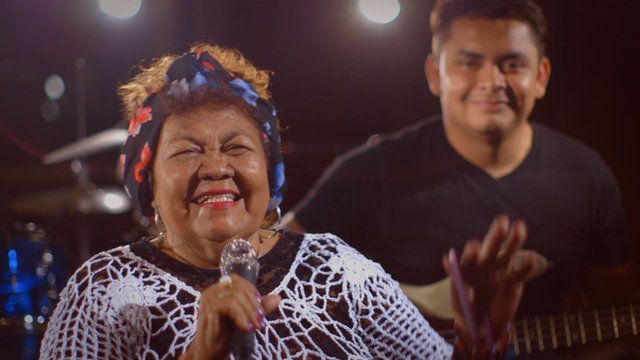 Video
LatAm Beats: Dona Onete
Ionete da Silveira Gama, or Dona Onete, is known as the diva of the carimbo chamegado, a rhythm she created that combines the traditional music from Para, in the north of Brazil, with "a touch of spice", as she puts it.
The carimbo rhythm is the root of the famous lambada, and the sensual dance accompanying it was known as the "forbidden dance" in colonial days.
Dona Onete started singing as a child, but it was only in her 70s, when a local band heard her by chance, that her career as a musician took off.
Her debut album, Feitico Caboclo or The Spell of the Caboclo, was recorded in 2012 when she was 73. Caboclo is a common term for a person with indigenous ancestry, and the album reflects Onete's passion for her rural and ethnically diverse musical roots.
She has dedicated her life to studying and promoting traditional music, and in her time has been both a professor of history and Amazonian studies and a municipal secretary of culture in her hometown, Igarape Miri.
More from LatAm Beats
Go to next video: Curumin