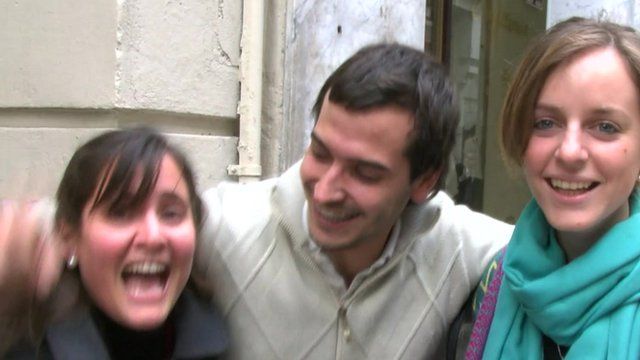 Video
Argentine football fans taunt Brazil in song
When it comes to football, it is no secret that Brazil and Argentina are fierce rivals.
Since the beginning of the World Cup, Argentine football fans in Brazil have been taunting their hosts by singing a song that claims "Maradona is a bigger player than Pele" and that they will "take the Cup back home"'.
With Argentina now in the final and Brazil out of the running, the song is being sung even more loudly and clearly by Argentines - and not just in Brazil.
BBC Mundo's Ignacio de Los Reyes goes on to the streets of Buenos Aires to see how many people know the words.
Go to next video: Dancing in streets of Buenos Aires