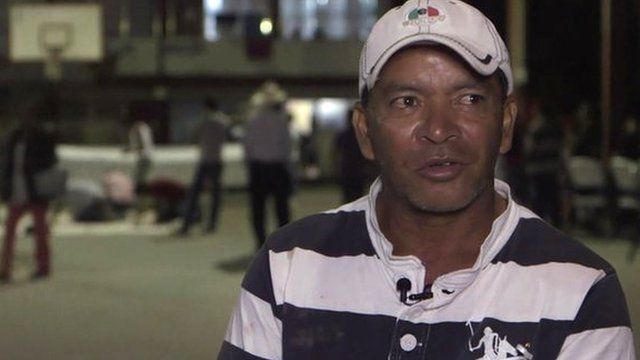 Video
Mexico: Missing students prompt national protest marches
Thousands of people have held protests in cities across Mexico against the disappearance of students in the southern town of Iguala last month.
A mass grave has been found on the outskirts of the town where the 43 students went missing on 27 September, officials say.
It is not clear whether the bodies found in a pit are those of the missing students, who were last seen being forced into police vans.
The BBC's Juan Carlos Perez Salazar spoke to a student at the school who escaped from the police and a man who is unable bear the thought that his missing son may be dead.
Go to next video: Protests for missing Mexican students