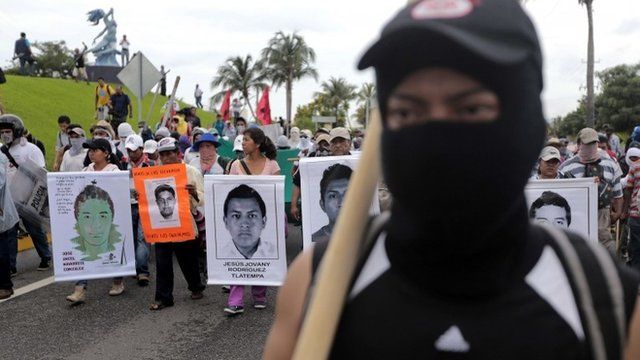 Video
Mexico crime and violence in numbers
Three caravans with relatives and parents of 43 Mexican students who went missing two months ago are heading to Mexico City to join mass protests against the government's handling of the investigations.
The students vanished after clashing with police on 26 September in the town of Iguala.
Mexican officials have said members of a criminal organisation had confessed to killing the students, but their bodies have not been found.
The gruesome case is just a small indicator of the huge violence that has been raging throughout Mexico since 2006.
BBC News looks at some of the most recent figures on crime and violence issued by Mexico's National Statistics Institute.
Go to next video: Inside Mexico's drug baron's tunnels