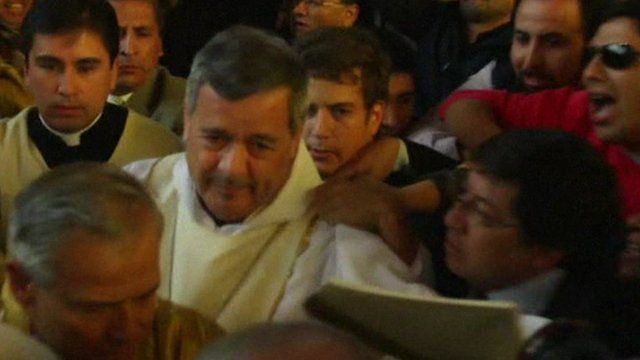 Video
Protesters try to stop installation of Chile bishop
Protesters in southern Chile have tried to stop the installation of a Roman Catholic bishop, accusing him of covering up a priest's sexual abuse of young boys.
Police in the city of Osorno said at least 650 people turned up at the cathedral wearing black in protest against the appointment of Juan Barros by the Vatican.
The protesters say Bishop Barros used his position in Chile's Catholic Church to try to deter an investigation into the crimes of his mentor, the priest Fernando Karadima, who the Vatican found guilty of sexually abusing children.
Bishop Barros has denied knowing of the crimes. Protesters crowded around Barros, pushing and heckling him.