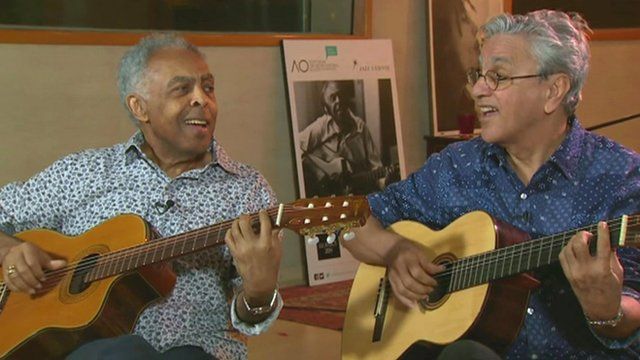 Video
Brazil's Veloso and Gil on music, politics and the future
Brazilian music would not have developed as it did over the past decades if it hadn't been for Caetano Veloso and Gilberto Gil, two of the country's most important musicians.
They were central figures of the Tropicalia movement in the late 1960s, which revolutionised Brazilian music by embracing foreign influences and experimenting with different styles.
Now aged 72, they are getting together to tour Europe to celebrate 50 years of their careers. Two Friends, One Century of Music is their first tour together since 1994, and has its debut in Amsterdam on June 25.
Julia Carneiro met with both artists in Rio de Janeiro and had a taste of what's to come.
Caetano Veloso (on the right) and Gilberto Gil (left) are performing Nine Out of Ten by Caetano Veloso.
Go to next video: Brazilian stars sing together