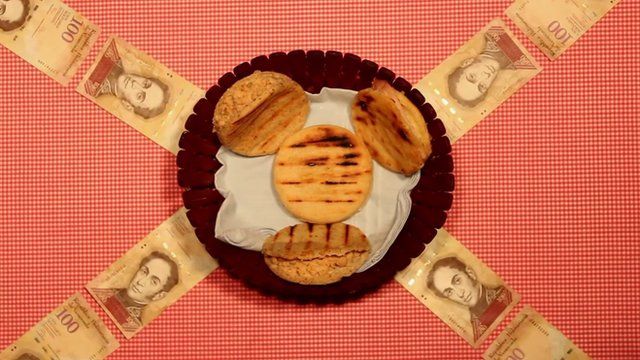 Video
Living with Venezuela's high inflation
As the world watches the Greek debt crisis unfold, the economy of a country in another corner of the planet is also struggling, and some experts are even trying to draw similarities.
Venezuela has the world's highest inflation, leaving many facing shortages and soaring prices.
While the government of president Nicolas Maduro says this is the result of an "economic war by capitalists and the United States against the country's socialist revolution", critics say the high inflation rate is simply showing the government's economic incompetence.
The BBC's Daniel Pardo explains how inflation affects what Venezuelans buy every day, like the popular snack called Arepa.
Produced by Dina Demrdash
Go to next video: Trying to buy basic goods in Venezuela