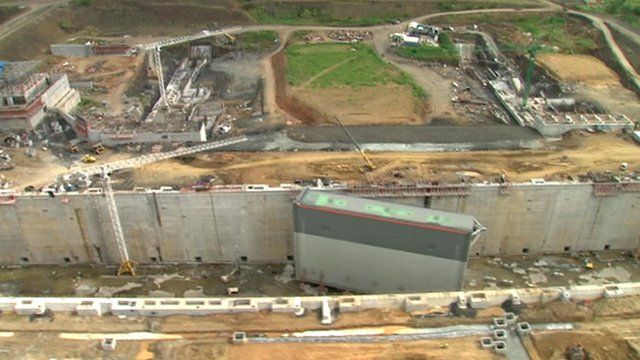 Video
Aerial footage shows Panama Canal expansion progress
One-hundred-and-one years ago this month, the first ship sailed through the Panama Canal.
The canal has been called one of the seven wonders of the modern world but it has become too small for the world's largest container ships.
An expansion project to build a new lane of traffic able to accommodate ships with more than double the capacity of those currently passing through the waterway is nearing completion.
According to the Panama Canal Authority the project was 93% finished as of 31 July.
Aerial footage shows the new lane and the lock gates being installed.
Video courtesy of the Panama Canal Authority.
Go to next video: Spain enters Panama Canal row