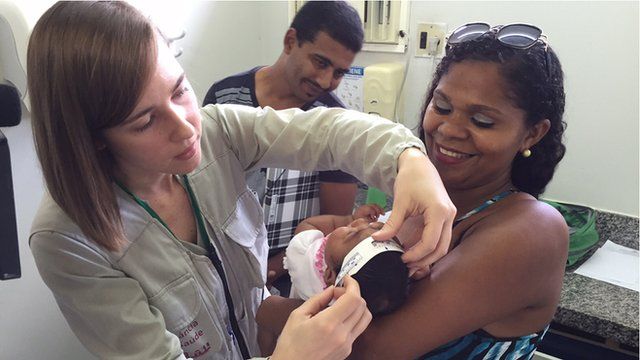 Video
Teaming up to fight Zika
Authorities in Brazil have teamed up with experts from the US to try and find out more about the link between Zika virus and microcephaly.
Eight teams formed by epidemiology officers from the US Centres for Disease Control and Prevention (CDC) and by local health agents are in the field in Joao Pessoa, in the state of Paraiba.
Over the next few weeks, they will be going to people's houses and hospitals to gather data from mothers who had Zika in their pregnancy.
Paraiba has the second largest number of cases of microcephaly in the recent surge seen in Brazil.
Julia Carneiro went along with one of the teams in the first week of the study.
Go to next video: Venezuela 'under-reporting Zika cases'