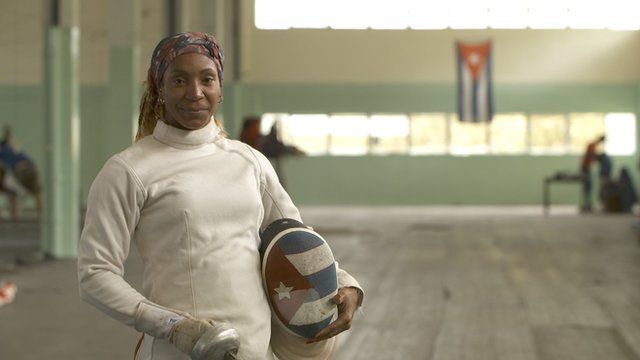 Video
Working Lives Havana: Yamilka Rodriguez
Yamilka Rodriguez is all too aware of the importance Cubans attach to their sportsmen and women.
An Olympic hopeful for Rio 2016, she is one of the top fencers in Cuba and says the weight of expectation to perform is on her shoulders.
"Our people are very well educated about sports. Sometimes they stop you in the street and I ask myself: 'How do they know it's me'?"
But she says it's a feeling which spurs her on.
Cuba also looks after its top athletes. Yamilka and her husband, a former volleyball champion, own a comfortable home - "our cave" as she calls it - where she can relax with their two-year-old daughter when not training.
The clock is ticking on her Olympic dream and the next few events are crucial to gain the necessary points for qualification.
At 37, she already has a plan for when she retires from competition: "I am licensed in physical education and I also have a degree in psychology so I will be able to work any of these professions."
But with just months until Rio 2016, it's no time to talk of retirement just yet.
For now, she's adhering to a gruelling training schedule and putting it above everything else - including her family. Hopefully, she says, when the day comes to hang up her foil, she can do so with an Olympic gold medal in her cabinet.