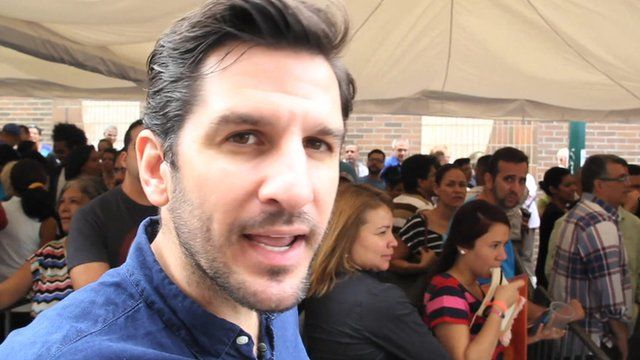 Video
Venezuela: Queues to oust President Maduro
The Venezuelan opposition leader, Henrique Capriles, has said that more than 70,000 people who signed a petition for a referendum to be held on whether to remove President Nicolas Maduro from office had their signatures validated by the electoral authorities on Monday.
Nearly 200,000 will need to have their identity cards and fingerprints confirmed for the next step in the referendum process to go ahead.
The opposition blames Mr Maduro's policies for rampant inflation and a shortage of food and other basic goods. If enough signatures are approved in the first stage, four million voters will need to sign a new petition in order to trigger a recall referendum.
The BBC's Juan Paullier spoke to people in the queues.
Go to next video: Venezuela crisis: 'People ready to explode'