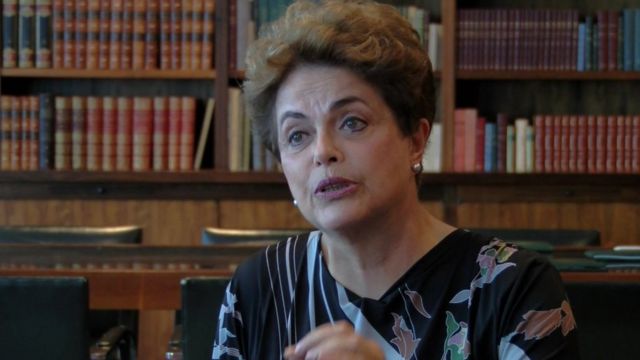 Video
Dilma Rousseff: 'Fresh election will save democracy'
In Brazil, the suspended president Dilma Rousseff has told the BBC she will write an open letter to Senators in support of bringing forward general elections if she is allowed to return to office following her impeachment trial later this month.
It should be a time of celebration in Brazil with the build-up to the opening ceremony of the Olympic Games in Rio on Friday, but instead the country is dogged by a deep recession and an ongoing political crisis.
Ms Rousseff, who is facing an impeachment trial over allegations she illegally manipulated the budget, denied any wrongdoing.
She said only a fresh general elections could save Brazil's democracy.
Go to next video: Mass anti-Rousseff rallies in Brazil