Media player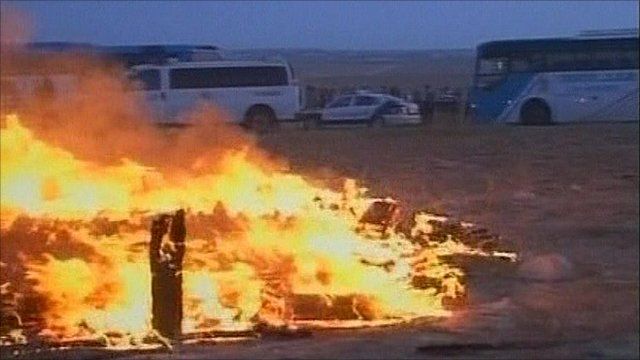 Media playback is unsupported on your device
Video
Bedouin village razed in Negev desert
A Bedouin village in the Negev desert has been destroyed by Israeli authorities, who say the homes have been 'illegally built' and must be removed in line with a court ruling.
More than 150,000 Bedouin live in Israel, mostly in and around the Negev desert.
Police arrived at dawn and razed 30 to 40 makeshift homes and uprooted hundreds of olive trees belonging to the villagers, Israeli activists said.
Police spokesman Mickey Rosenfeld told the AFP news agency that "several hundred people were taken back to the Rahat area where they originally came from".