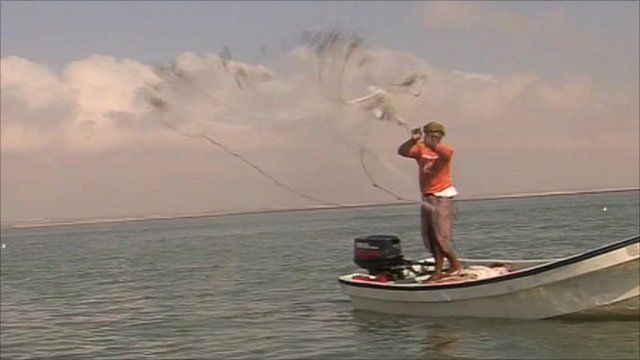 Video
Oman's battle to save fishing industry
September saw the start of Oman's shrimping season. The sultanate is the third-largest Arab fish producer, behind Mauritania and Morocco, and it is a key sector for the counties looking to diversify away from dwindling oil and gas.
The latest push is an extension to the season and government help for those looking to boost harvests. But it is not all plain sailing.
Criminals are getting in on the act too. Last month, Omani newspapers reported that authorities seized two tonnes of shrimp being illegally smuggled into the United Arab Emirates.
Philip Hampsheir meets the fishermen making a living in the troubled waters off Oman.
Go to next video: What is the secret of baklava?