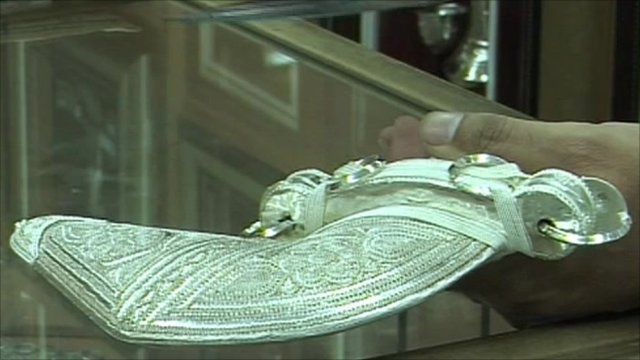 Video
Dagger-making in Oman proves big business for women
The government of Oman has stepped up a programme to revive the local production of Khanjar daggers.
The intricate art of making these ceremonial daggers - a staple part of traditional dress for men in Oman, Yemen and parts of the Gulf coast - had until recently dwindled in the region, with many being made in India or Pakistan.
Although the daggers are traditionally made by men for men, almost all the people employed in Oman's programme so far have been women.
The BBC's Philip Hampsheir asks how significant this is for female employment in the Sultanate.
Go to next video: Oman's battle to save fishing industry