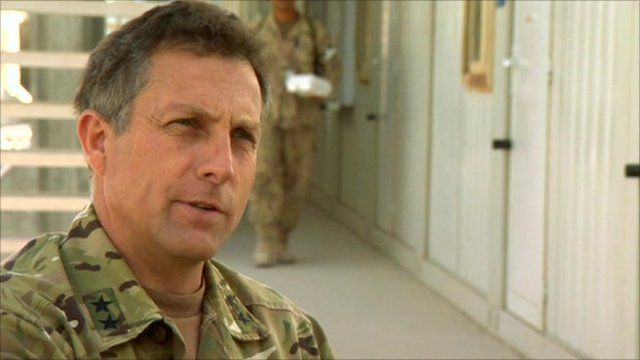 Video
Maj Gen Nick Carter: Long way to go for success in Taliban heartland
Around Kandahar, in southern Afghanistan, Nato troops and Afghan soldiers are continuing to battle the Taliban. They are trying to drive the militants out of an area that has traditionally been seen as a refuge for Taliban fighters and sympathisers.
There has been some fighting but the Taliban seem to be retreating as the foreign forces advance. It is not clear if this is a tactical withdrawal or if - as some have claimed -the Taliban is close to collapsing militarily.
BBC correspondent Paul Wood, who is embedded with Nato forces in Kandahar, asked Nick Carter, the British general who is commanding the entire operation in the south, if he felt he was winning.
Go to next video: Eight killed in Iraq jewellery raid