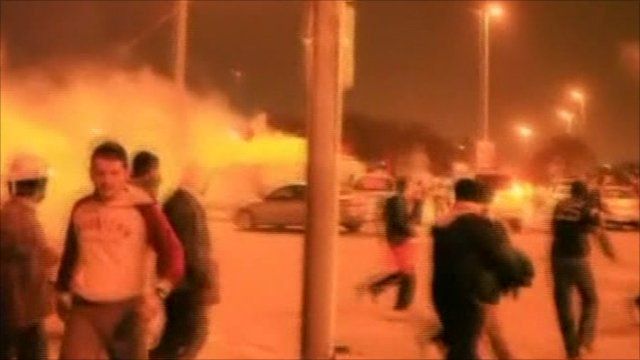 Video
Bahrain police break up protest
Security forces in Bahrain have dispersed thousands of anti-government protesters in Pearl Square in the centre of capital, Manama.
Hundreds of riot police using tear gas and batons moved in before dawn, with tanks now reported on some streets.
At least three people died in the police operation, according to the opposition, with 100 injured.
The protesters are calling for wide-ranging political reforms and had been camped out since Tuesday.
Clashes earlier in the week left two dead and dozens injured in the country.
The unrest comes amid a wave of protests that has swept through several Arab nations, with the presidents of Tunisia and Egypt forced to resign.
The BBC's Ian Pannell reports.
Go to next video: Police break up Bahrain protests