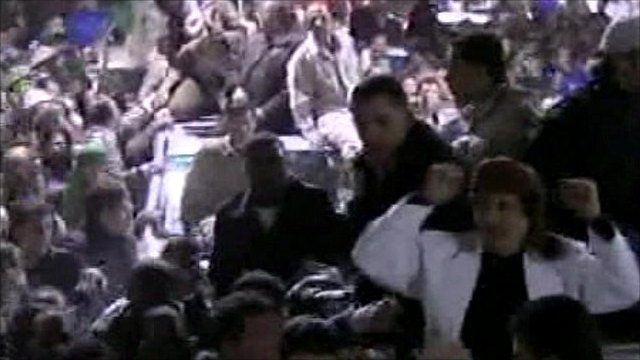 Video
Libyan protests 'leave 24 dead'
At least 24 people have died in anti-government protests in Libya over recent days, rights activists say.
Many others were wounded in the clashes between security forces and protesters, the US-based Human Rights Watch said.
Protests continued overnight in the eastern city of Benghazi, while activists set up camps in al-Bayda, witnesses said.
Statve TV showed pictures it said were of Col Gaddafi in Tripoli early on Friday, with supporters.
Footage purportedly showing protests in Libya has also been uploaded to internet video sharing websites.
Doctor Ramadan Buraiki, editor of Qurnya newspaper in Libya, describes the mood on the streets.
Go to next video: Pressure on oil prices amid unrest