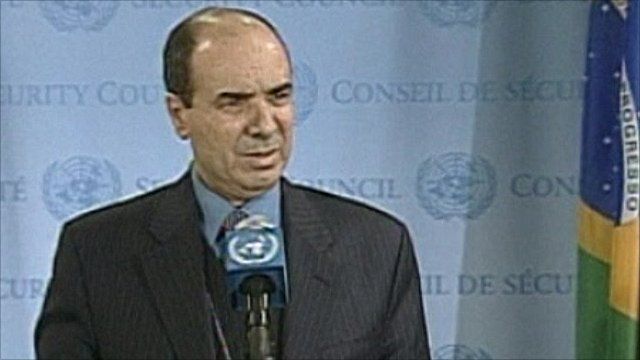 Video
UN Libya action 'not strong enough'
A statement by the UN Security Council condemning Libyan authorities for using force against protesters was "not strong enough" the Libyan deputy permanent representative to the UN has said.
Ibrahim Dabbashi, who on Monday called on Col Gaddafi to step down, said the council's statement was "not strong enough" but still "a good message to the regime in Libya about stopping the bloodshed".
In the statement, the council demanded an immediate end to the violence and said Libya's rulers had to "address the legitimate demands of the population".
Nearly 300 people have been killed so far, according to Human Rights Watch.
Go to next video: Libya-Egypt border 'free from Gaddafi'