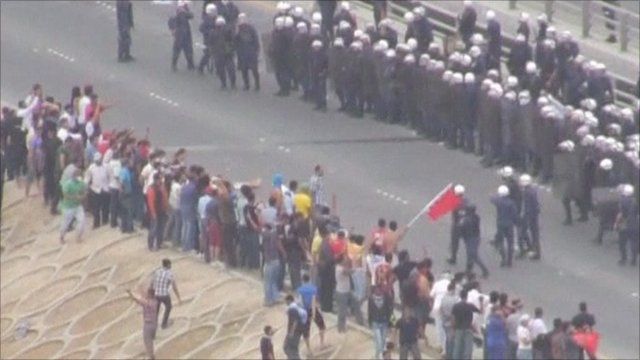 Video
Saudi troops called in after Bahrain violence on Sunday
More than a thousand Saudi Arabian troops are reported to have arrived in Bahrain to help the local authorities deal with ongoing protests.
Demonstrators have stepped up their campaign for democratic reforms by attempting to take their protest to the financial heart of the capital, Manama on Sunday.
But security forces used tear gas and rubber bullets to force the protesters back to an area known as the Pearl Roundabout, the focal point of weeks of demonstrations.
The mainly Shia protesters, inspired by uprisings in Tunisia and Egypt, have also threatened to march on the royal palace of the ruling Sunni dynasty.
Go to next video: Bahrain moves to placate protesters