Media player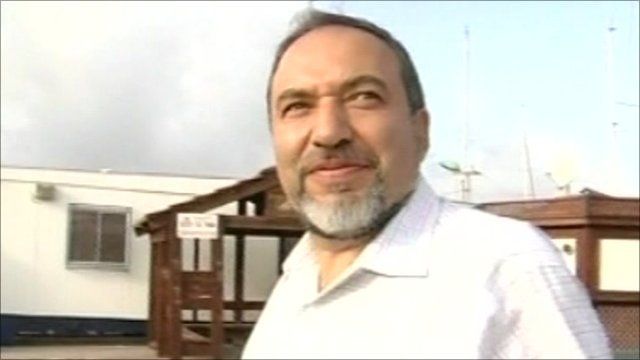 Media playback is unsupported on your device
Video
Israeli minister's toilet interview
Listeners to an interview on the Israeli news site Ynet.com on Monday with the Israeli foreign minister Avigdor Lieberman got an unexpected insight into just where their foreign minister was when he punctuated his comments with a toilet flush.
Mr Lieberman was addressing the issue of a flare-up of violence with the Palestinian Islamist group Hamas when he made the unusual contribution.
The head of the ultra-nationalist Yisrael Beiteinu party told the public radio station: "We know who we're dealing with", and then apparently flushed the toilet.
This clip is in Hebrew