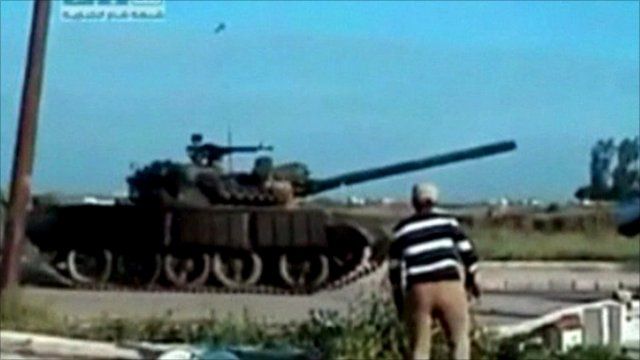 Video
Syria violence: European leaders speak out
European countries have called for "strong measures" to halt repression in Syria, as its government steps up a campaign against peaceful protests.
France and Italy urged the EU and UN to put pressure on Syria to end its crackdown, and the UK said it was working to send a "strong signal" to Damascus. The US has said it is considering sanctions.
More gunfire was heard in the city of Deraa on Tuesday, a day after troops and tanks were deployed. Richard Galpin reports.
The BBC cannot verify the amateur footage shown, but it is believed to show recent scenes of Syrian unrest.
Go to next video: Syria sanctions 'could force change'