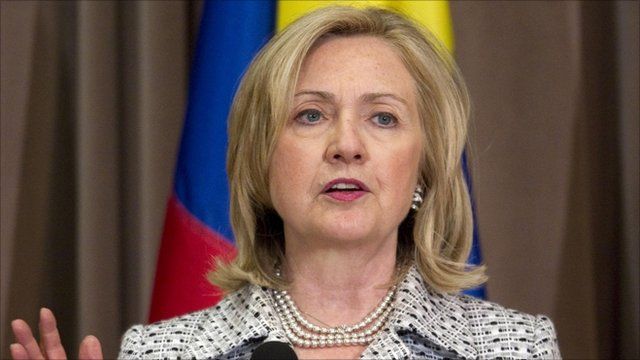 Video
Syria: Clinton 'very concerned' by boy's death
US Secretary of State Hillary Clinton said she is 'very concerned' by the death of 13 year old Hamza al-Khatib, who was reportedly detained, tortured and killed by government forces.
Secretary Clinton said the death symbolises a "total collapse of any effort by the Syrian government to work with and listen to their own people."
She reiterated the US government's call for the Syrian president to step down, saying "President Assad has a choice, and everyday that goes by, that choice is made by default."
Syrian officials have announced an inquiry into the boy's death.
Go to next video: Syria amnesty "hasn't changed anything"