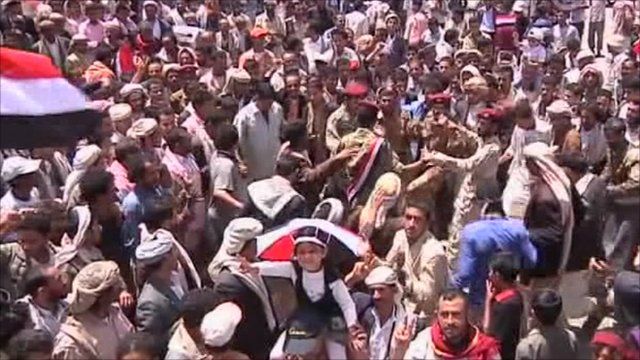 Video
Uncertain future for troubled Yemen
People have taken to the streets of the Yemeni capital Sanaa to celebrate after President Ali Abdullah Saleh travelled to Saudi Arabia for hospital treatment.
He was injured in an attack on his presidential compound on Friday.
Mr Saleh, who has ruled since 1978, has so far refused to leave office despite protests and a tribal uprising which has put the country on the brink of civil war.
It remains very unclear what the future may hold for the country, as Bridget Kendall reports.
Go to next video: Al-Qaeda threat 'could grow in Yemen'