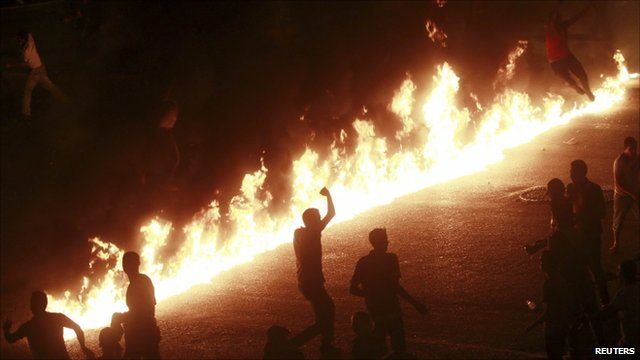 Video
Egypt clashes: 'There were bodies all over the place'
Egypt's military rulers have called for a swift investigation into unrest in Cairo involving Coptic Christians and security forces on Sunday.
Security forces moved in as clashes erupted at a march organised by Copts angry at an attack on a church.
But eyewitnesses say troops opened fire on the crowds, and TV footage appeared to show military vehicles running people over.
Some of those who saw the violence have been speaking to BBC World Have Your Say.
Sandra's flat overlooks the area where the clashes took place. Karim, a Coptic Christian, took part in the protest and was attacked. Lubna also witnessed Sunday's unrest.
You can hear more from World Have Your Say by clicking here for a podcast
Go to next video: Egypt's worst riots since revolution