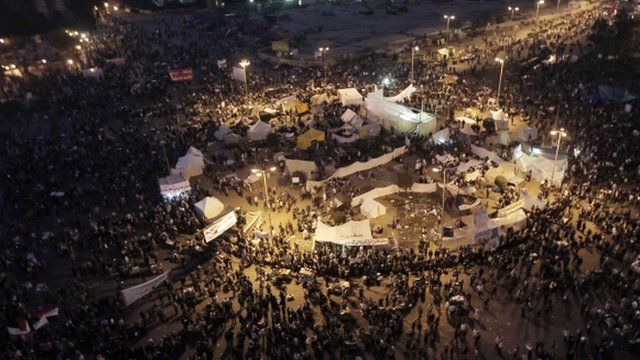 Video
Egypt protests: 'The wailing of sirens never stops'
Thousands of protesters are still occupying Cairo's Tahrir Square, where clashes continue despite the pledge of a speedier handover to civilian rule.
At least 35 people have been killed since the weekend, but protesters have derided Tuesday's announcement by Egypt's military rulers that presidential elections will be brought forward.
The BBC's Lyse Doucet has been observing events in Tahrir Square, where she said people continued to be injured and "what never stops is the wailing of the ambulance sirens".
Amid chaotic scenes, she spoke to Egyptian writer Mona Eltahawy, who insisted that the Egyptian people must not accept the recent actions of the military and "never choose between freedom and stability".
Go to next video: Pressure on Egypt to end crackdown