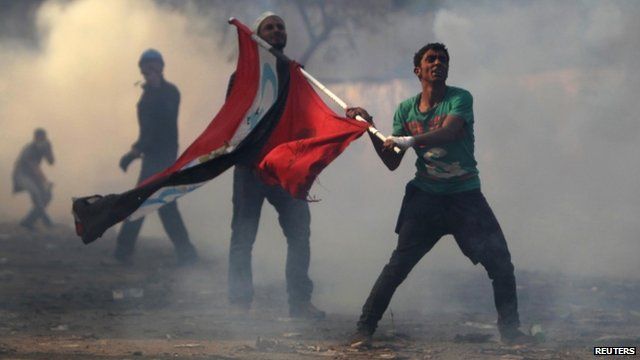 Video
Egypt protests: 'Rage against the system' in Cairo
"Rage against a system they believe was built to benefit others" motivated clashes that erupted in Cairo on Wednesday, according to the BBC's Jeremy Bowen.
He reports that much of the violence on the road to the interior ministry involved ultras, organised football hooligans, who have experience of taking on the police.
The street battles followed days of unrest, as protesters angered by a lack of change in Egypt since Hosni Mubarak's downfall returned to fill Tahrir Square.
The military is overseeing a transition to democracy but many Egyptians fear the army is trying to hold on to power.
Go to next video: Pressure on Egypt to end crackdown