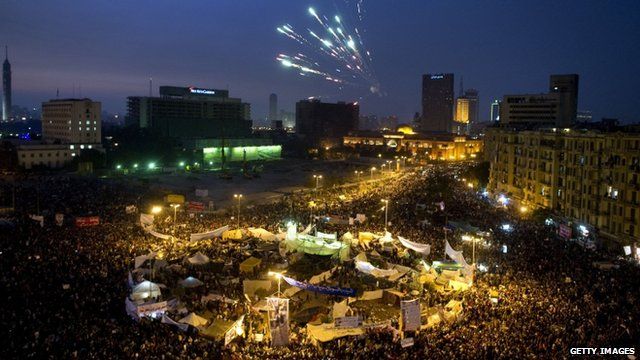 Video
Egypt unrest: Popcorn and protest banners in Cairo
The situation in Cairo's Tahrir Square is much calmer with no sign of the running battles that have occurred in recent days, the BBC's Lyse Doucet reports.
She says "you can be forgiven for thinking there is something of a carnival atmosphere", with food stalls and protest banners dotted among the flag-waving crowds.
Thousands of demonstrators remain on the streets to voice their disquiet at what they say is a lack of change in Egypt since the downfall of Hosni Mubarak.
They are calling on the country's military rulers step aside and also for elections, due to start on Monday, to be postponed.
Go to next video: Egypt's elections will go ahead