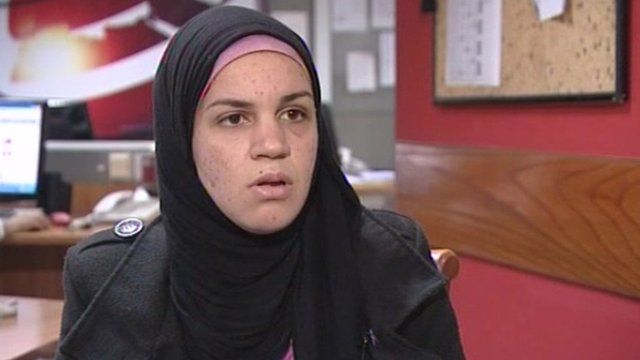 Video
Egyptian protester: 'I was beaten' by a soldier
The Egyptian capital Cairo has seen a series of clashes between security forces and demonstrators demanding an immediate end to military rule, in recent days.
After footage emerged of troops ripping off a woman's clothing and beating her, the US described the treatment of female protesters in the country as "shocking" and a "disgrace".
General Adil Emara, a member of Egypt's ruling military council, has said that the attack was an isolated incident and was under investigation.
But a female Egyptian activist told BBC Arabic that she was beaten and dragged by her hair by the security forces in last week's clashes.
Ghada Kamal describes how the army burned the tents of demonstrators staging a sit-in near the country's cabinet building.
Go to next video: Egyptian women protest in Cairo