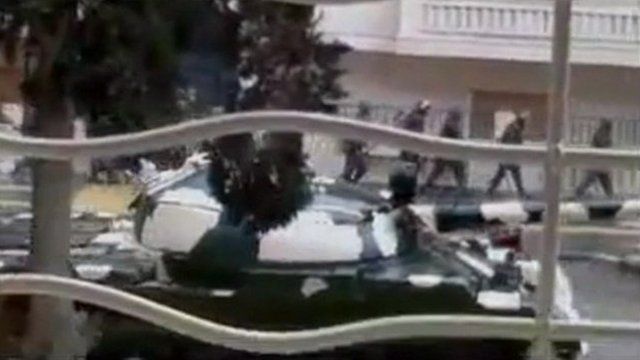 Video
UN due to vote on resolution condemning Syria violence
The UN General Assembly will vote later today on a resolution condemning the violence in Syria.
The draft says the Syrian authorities are involved in "widespread and systematic violations of human rights and fundamental freedoms" and it "fully supports" the Arab League peace plan calling on President Assad to step aside and hand over power.
It is expected to be passed, unlike the last draft at the more powerful Security Council which Russia and China vetoed twelve days ago, but even if it is passed, the resolution will be non-binding.
The BBC's Mike Wooldridge reports.
Go to next video: Europe arms call by Syrian opposition