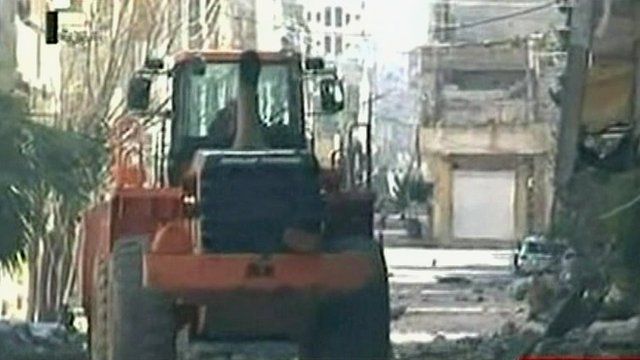 Video
'Clean-up' in Homs amid abuse claims
Syrian state TV has broadcast what it says is footage of trucks and diggers "cleaning up" debris in the embattled Baba Amr district of Homs.
A private TV channel close to the regime has broadcast pictures which it says shows the massacre of a family, but there are different claims about who was responsible.
It comes as Syrian refugees fleeing Homs continue to talk about alleged abuses by the authorities. The BBC filmed an exodus of refugees from the city - some said men and boys have been executed by incoming Syrian troops.
The BBC's Jim Muir reports.
This report contains footage which viewers may find disturbing
Go to next video: Red Cross 'treating people in Homs'