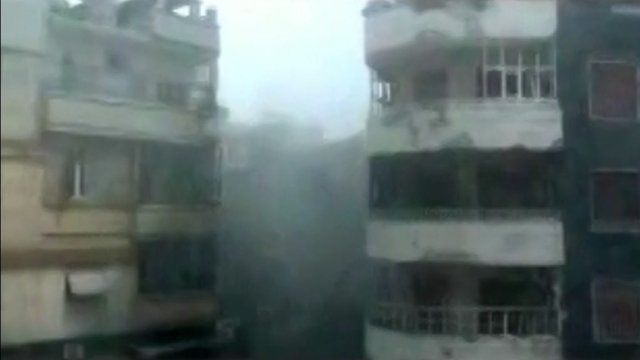 Video
Syria: 'Not much ceasefire to monitor'
The United Nations Security Council has unanimously agreed to send an observer mission to Syria.
A total of 30 UN monitors are expected to leave within days with another possible 200 more to follow.
It is the first time the Security Council has agreed a resolution on Syria. It calls upon the Syrian government to "implement visibly" all of the commitments that were negotiated by the special envoy Kofi Annan in his peace plan.
Lapses in the ceasefire have been reported in Homs and Aleppo on Saturday.
The BBC's Jim Muir said government has blamed ''terror gunman'' for the violence in Aleppo.
This video has not been independently verfied.
Go to next video: UN votes to send monitors to Syria