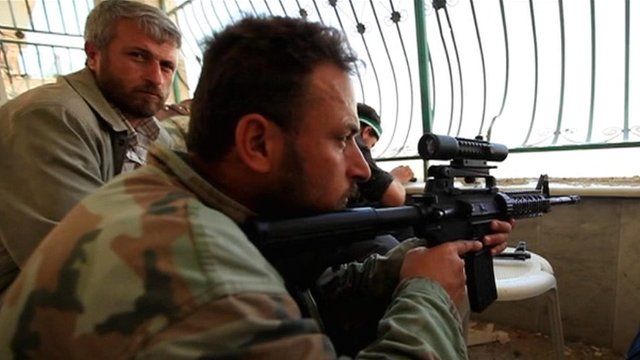 Video
Inside Syria with rebel forces
UN investigators say they have had reports of shelling and arrests by Syrian forces, along with executions of some soldiers captured by rebel forces.
The level of violence across the country is believed to have dropped since an internationally-brokered ceasefire began last Thursday, but thousands of civilians are said to have fled in the run-up to the truce.
Despite restrictions on journalists entering the country, the BBC's Ian Pannell managed to get into Idlib province in the north of the country.
Inside Syria with rebel forces
Ian Pannell reports on the plight of Syrian children as the ceasefire appears to falter
Go to next video: 'Big fear monitors won't get freedom of movement'