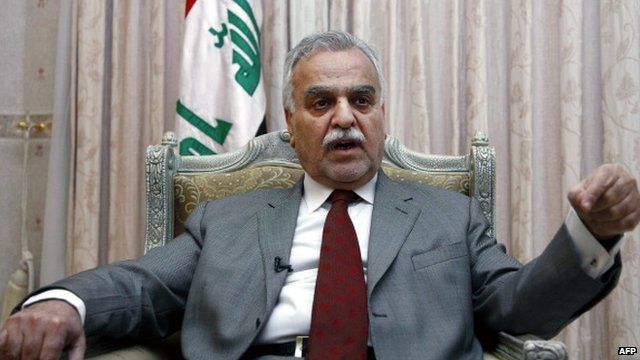 Video
Iraq warning from fugitive leader
Iraq's fugitive Vice-President Tariq al-Hashemi has told the BBC he fears the country could break up.
He said that policies being pursued by Nouri Maliki, the Iraqi prime minister, were causing "sectarian polarisation" and violence.
Mr Hashemi fled Baghdad in December 2011 after allegations that he was implicated in political murders - claims he has always denied.
Mr Hashemi told the BBC World Service: "I didn't quit, I didn't apply for resignation, I'm still in my position as vice-president."
He continued: "I have no intention to stay abroad and after I conclude my visit to Turkey, I'm heading to Kurdistan in the forthcoming days."